The Arrival of Bassets in England
It is enshrined in British Bassetlore that, in 1866 when staying at Royat, Puy de Dôme, France, Lord Galway of Serlby Hall in Nottinghamshire met the Marquis de Tournon of Montelmas and his son.

The Marquis gave a dog and a bitch to Lord Galway. In 1867 a litter of five resulted from a mating between Basset and Belle, the two imports - but, by 1872, Galway had lost interest in the breed and passed his small pack of three and a half couple to Lord Onslow.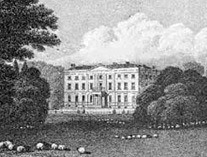 As Lord of the Manor, Onslow owned Chobham Common, the great Bagshot Heath and commonland spreading over half of north-west Surrey. This vast heathland housed a large rabbit and hare population.

With more Bassets arriving from Tournon's son and from Comte le Couteulx de Canteleu, a well-respected sportsman who was keen on preserving all the old French hound breeds, Onslow formed a useful hare-hunting pack that he kept until 1882.
Serlby Hall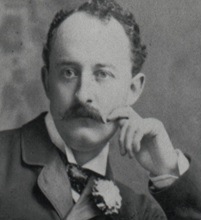 During this time, Everett Millais, son of the prominent artist Sir John Everett Millais, became interested in the breed and, with George Krehl, their hard work helped to establish Bassets firmly in England.

Millais came from an outstandingly gifted family. His father was an infant prodigy and following successive generations possessed uncanny talents, in particular a close interest in wild nature, animals, plants and field sports.

Millais was not the first to import a Basset but he became known as "the father of the breed". His first hound came from the Jardin d'Acclimitation (zoological gardens) in Paris, which he visited in 1874 to see the Dachshunds at a show.  However, the Bassets caught his eye and he decided to have one. Those that impressed him were two from Comte le Couteulx de Canteleu's kennels - and he bought one, the famous Model.

George Krehl later bought Model's litter brother Fino de Paris. Both hounds were to become prominent in the development of the modern Basset Hound.
Sir Everett Millais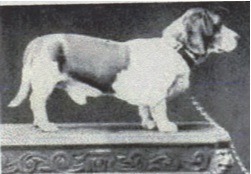 Although Millais had little interest in dog shows, he wanted the public to see Model so exhibited him at Wolverhampton in 1875. Model was loudly acclaimed though far from an ideal specimen, with a flat skull and poor ear placement, but a win inspired Millais to breed from him.
About that time Dachshund breeders thought that the Basset was the result of a Dachshund-Beagle cross and there was much debate about this in sporting papers. Millais had yet to meet Lord Galways so, despite the furore, he resorted to using a Beagle bitch. Bred to Model, she produced two bitch puppies, which he mated back to Model.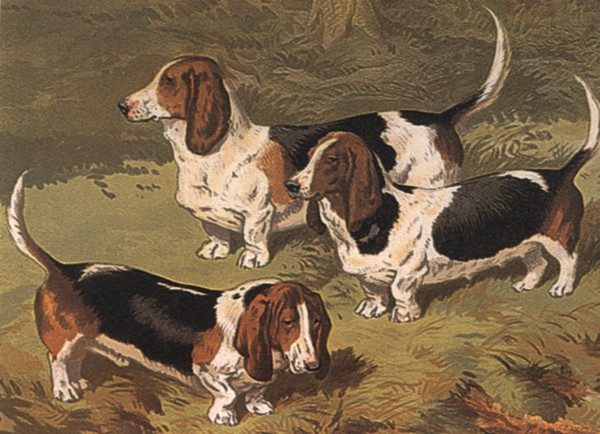 Millais' Model
Between 1873 and 1875 Onslow imported more Bassets. This fresh blood allowed Millais to produce pure Bassets. After a breeding between Model and Onslow's Finette, further matings took place between the gentlemen's stock. However, a hiatus occurred when, in 1880, ill health forced Millais to go to Australia to recuperate. While he was away George Krehl, who had Millais and Onslow hounds and bought new stock from France, carried on where Millais had left off. By careful breeding, he managed to perpetuate the Fino de Paris type, whose influence on English Bassets became obvious.
Jupiter, Fino de Paris and Pallas