Twentieth Century England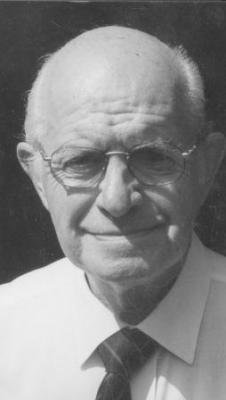 Stemming from an early friendship with Joan Wells-Meacham and having his hounds looked after at her Clipperdown Cottage kennels in Hertfordshire, Evan Roberts became a keen visitor to French shows. His avid interest in the history of basset breeds combined with Joan Wells-Meacham's and kennel man Nick Frost's experience contributed to the Varon, Jomil and Dehra lines producing countless successful Bassets Girffons Vendéens.  Bassets Fauve de Bretagne soon joined them with Nick Frost and Evan Roberts the driving force.
After lengthy correspondence and negotiations, trips to France and a visit in 1982 to M. David Sary, the first Basset Fauve de Bretagne arrived in the UK from Carcasonne, western France.
Evan Roberts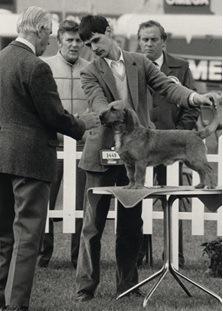 Whilst in quarantine Naika, born on 27 June 1977 (Jango du Val de Seiche ex Lucée), had a litter of three by caesarean - a bitch Anaik, and two dogs, Athus and Aymeric.  They were born on 3 May 1982 and their sire was Perno de Ker Theo who was born on 8 April 1979.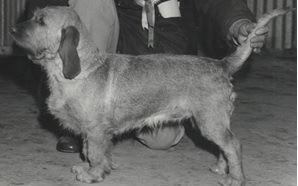 From this litter, Nick Frost's Varon Aymeric at Dehra became a good ambassador for the breed. With a wonderful disposition and beautiful expression, he had the correct stocky proportions and, although undesirable, a little white on his chest.
Naika des Vieilles Combes at her first show -
Border Counties Hound
Photo Lionel Young
 Leonard Pagliero judging Nick Frost's Varon Aymeric at Dehra

Photo Dave Freeman
FCI Fauve Standard
pre-1980s
In 1983 Evan Roberts submitted a translation of the French Standard to the Kennel Club, which they asked to be re-submitted in the format for all KC Breed Standards. The KC subsequently ratified various anomalies and areas included that were not covered by the French Standard.
Meantime respected All-Breed judge, Joe Braddon, and hound enthusiast Leonard Pagliero championed the breed and "Meric" won consistently at Crufts from 1987 onwards in the Any Variety classes. From Best AV 1988, he made the final cut in the Hound Group.
Interim Fauve Standard 1983
Two years after Naika arrived in the UK, Evan Roberts imported a dog, Herculle Ter Elst (Frederik du Rêve de la Chasse ex Belgian Ch Mirka du Serre Long), bred by M. Raymond Everaert.  As a longstanding breeder in Belgium, M. Everaert had played an important part in introducing the breed to other countries.  From a previous Mirka litter, Gloria and Gemma Ter Elst had been the first Bassets Fauves in Denmark, going to Rudolf Hansen and Anders Elkjær of Sverdrups.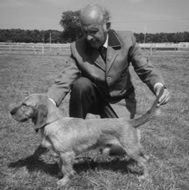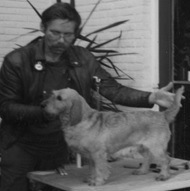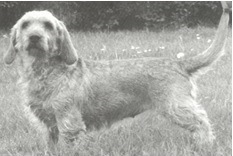 Gloria Ter Elst
Evan Roberts with Herculle Ter Elst
Belg Ch Mirka du Serre Long
Naika's second litter was by Herculle.  On 8 September 1984 she had two pups - Varon Brieuc went to Graham Telfer and Pam Aldous (Venquest) and Varon Brière was kept by the newly formed Evan Roberts/Diana Nichols (Chantalle) partnership.
With medium-sized hounds that had good heads, wide and open nostrils, finely shaped ears with good set, subsequent enthusiastic UK owner/breeders had strong foundation stock.
 
Evan's third import was a pretty bitch, Fatima of Pooh Corner (Sultan du Val de Seiche ex Lidie de la Clemente), from Olga and Kees Homans.  She had been born on 2 November 1983.  As pioneer Dutch breeders, they too had started their lines from du Serre Long when, on 11 September 1976, they had a litter from Lasso de la Ponchette ex Jovotte du Serre Long.
Unfortunately, with an imperfect bite, Fatima was only shown once but, when bred to Aymeric, on 6 August 1987 she produced a nice bitch, Varon Gevere, kept by Nick Frost in partnership with Vivien Phillips.
A subsequent Varon Brieuc ex Gevere mating gave Lana Johnson (Houndsline) her first Fauve.  Dehra Noisette was born on 19 May 1990.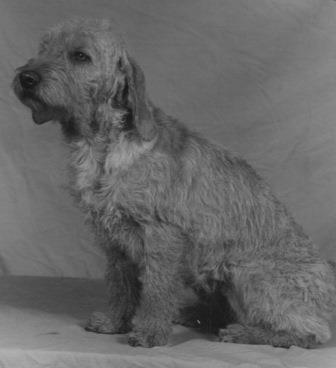 Dehra Noisette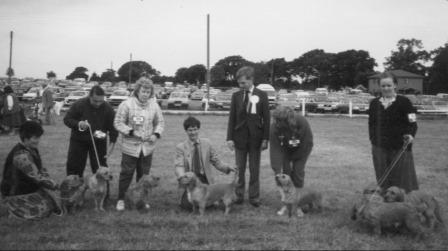 Judge Richard Gilbert with early enthusiasts - first breed classes at Hound Association 1988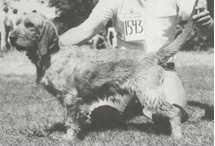 Puppies born on 26 April 1989 from Evan's fourth import, Czech Ch Jolie Mogway of Pooh Corner (Sultan du Val de Seiche ex Ned Ch Elle of Pooh Corner) introduced others to the breed, amongst them Karina Lucas with the stocky Varon Hermitage of Kocalba, who was campaigned widely, and Lynda Flood with Varon Hanvec of Baronfore.
Dk Ch Sultan du Val de Seiche,

bred by Bertrand Marcel

Photo Scheel
1991 saw the formation of the Basset Fauve de Bretagne Club for owners and enthusiasts of the breed.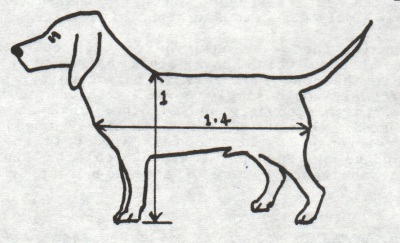 As Club Chairman, Evan Roberts was keen to retain and promote the essential character of the breed and he reminded breeders of John Miller's researches indicating that the height to length ratio of a basset breed should be 1:1.4. The anomaly of whether the basset breed is measured from chest or whithers to buttock alters the proportions slightly but, in essence, the difference is minimal and the eye tells whether the dog looks balanced and correct.
Thus, when Evan Roberts judged the breed at Crufts in 1991, the first year it had classes there, without a doubt he had a particular type in mind.  But, with only two classes scheduled, the entry was only six.  However, these were early days and, from then on, the Fauves gradually strengthened. 
In September that year, after a mating to Varon Hermitage at Kocalba (Herculle Ter Elst ex Jolie Mogway), Gevere whelped a litter of six, including Dehra Romarin and Dehra Primevere, the first Bassets Fauves to arrive in Sweden in 1992, going to Bo and Jutta Ekvall (Tängelsås). Thym became Jim and Margaret Makin's first Ekoz Fauve in Scotland and the beautiful Dehra Safran went to Barbara and Sharon Pinkerton (Bareve) and, later, to Karina Lucas (Kokalba).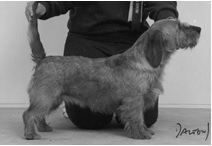 Dehra Safran at Bareve
Following the male Brieuc, Graham Telfer and Pam Aldous waited five years for a suitable bitch.  On 22 April 1992 their Varon Flers (Athus des Vieilles Combes ex Jolie Mogway) had a litter of eight sired by Varon Jaille (Varon Brieuc ex Jolie Mogway). From this litter Venquest Vannes and Viviers followed the early imports to Sweden, going to Susanne Bloman and Torbjörn Lenstad (Dyfrgi) and Carina Olsson (Cotter's). In 1993, further exports went to the Ekvalls in Sweden.  The dog pups then went to Roger Norman, who had Chantalle's Vagabond, Vocal went to to Tängelsås kennel and Vagrant to Per Eriksson and Magdalena Lindberg (Hovriket´s).  Born on 19 November 1992, their sire was Hercule Ter Elst, their dam Varon Illette de Chantalle. 

Also in 1993, when bred to Roger and Debbie Tebbutt's Varon Herbignac de Caredig (Herculle Ter Elst ex Mogway), on 21 March Jolie Mogway produced the striking Dehra Cocorico Caredig, a consistent winner.
Certainly Evan Robert's early influence helped place the Basset Fauve firmly on the map in the UK as, with no further imports until 1994, all UK litter registrations for some time traced back to his original imports.  And, over subsequent years, although there were some imports into the UK from other European countries, the links forged with Sweden have remained to this day.